We continue to raise the bar on our eco credentials and aim to leave no trace apart from the statement you make wearing COSSAC. We have eliminated all virgin plastic and all packaging and labelling are kept to an absolute minimum during deliveries. Our business cards, swing tags and boxes are made from recycled paper and are 100% recyclable. We also offset our in-house carbon footprint and offer carbon neutral delivery options. 
Discover more about some of our sustainability initiatives.
We have joined forces with Ecologi in our mission to reduce COSSAC's carbon footprint and to make our planet a better, greener place!
For each purchase made on our website we plant 1 tree!
With Ecologi the trees that are planted are among the most well loved, carbon-sucking trees that grow. Scientific studies have shown that mangroves "sequester carbon at a rate two to four times greater than mature tropical forests", and contain "the highest carbon density of all terrestrial ecosystems." Mangroves are also a key part of coastal ecosystems, and "renowned for an array of ecosystem services, including fisheries and fibre production, sediment regulation, and storm/tsunami protection."
Based on scientific research of mangrove forests, we know that a hectare of mangroves can sequester 3082 tonnes of CO2 over a 25 year life time. Or 308KG per tree.
You can track our progress on our Ecologi profile here.
To find out more about the mission and project visit the Ecologi website here & here.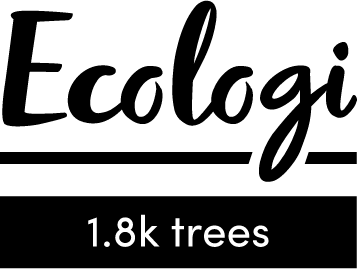 We also offer Carbon Neutral Shipping powered by Cloverly.
You can find our Sustainability Report here here.